Willkommen
Wir trainieren dreimal wöchentlich in Moabit und Wedding, gern auch outdoors. Dabei behandeln wir sowohl Taijutsu als auch Buki Waza. Das Training ist für Anfänger und Fortgeschrittene geeignet. Unseren eigenen Input beziehen wir von hochrangigen Lehrern aus aller Welt (u. a. Lauri Jokinen, Brian Duckers, Sveneric Bogsäter und Moti Nativ) und den japanischen shihan bei jährlich mehreren Trainingsreisen nach Japan.
Magokoro
"In Japanese, we are likely to think of this word as something like consideration, not deceiving others, serving others full-heartedly, protecting something earnestly, or something to do with correctness or good. I think that magokoro is the existence of makoto (truthfulness, sincerity, faithfulness) in the soul with a big heart surrounding it – the roots of the righteous person."
Soke Masaaki Hatsumi, Essence of Ninjutsu, 137.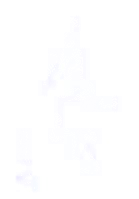 Aktivitäten
Fuyu no keiko

von Stephan

Neben dem in diesem Winter glücklicherweise indoors wieder möglichen Präsenztraining ruht natürlich auch das Training im Freien nicht. Der Kontakt mit der Natur ist durch nichts zu ersetzen, und auch

[…]

演武 (enbu) 2021

von Marielle

演 えん en "zeigen, aufführen" 武 ぶ bu "Kriegskunst" Drei tolle enbu liegen hinter uns. Nach den Auftritten beim Japanmarkt konnten wir uns auch den Naruto-Fans auf der Manga & und Entertainment Expo

[…]

GirlsHub-Workshop

von Marielle

In Berlin-Wedding soll ein neuer Bildungs- und Sportcampus für Kinder und Jugendliche entstehen. Das Team Amandla möchte damit einen geschützten Raum schaffen, in dem junge Menschen ihr Potenzial

[…]